Follow @sh_digest

Be the first in your friends to like it

TREND ALERT!!! – COLOR BLOCKING
By Danielle | Bitchie Life
FOLLOW ~Danielle
@StyleNBeautyDoc on Twitter
Though it's been done already for years and years, color-blocking is back in a BIG way this season. But what is it and how do you pull it off exactly?
I was hoping you'd ask that!

If you love color and have many bright hues in your wardrobe, color-blocking is a way of getting more bang for your buck by combining colors you may not immediately pair together. Though the shades aren't what you would think of pairing together first, there is a rhyme and reason toward choosing them. First, grab a color wheel and then follow these steps:
1. Colors directly next to each other (i.e. yellow and yellow-orange; yellow and yellow-green; violet and blue-violet, etc.)
2. Colors that form right (90 degree) angles with each other (i.e. yellow and red-orange; blue and violet-red; green and orange, etc.)
3. Colors directly across from each other (i.e. yellow and violet; blue and orange; red and green, etc.)
4. Colors that form a T (i.e. blue, orange, and violet-red; yellow, violet, and red-orange; yellow, blue-green, and red-orange, etc.)
5. Colors that form an X (i.e. blue, orange, violet-red, and yellow, violet, blue-green, and red-orange, etc.)
Since brown is a neutral, it will go with virtually any color on the color wheel. I love to pair a chocolate brown with cobalt blue or fuchsia or bright red—such a fun and bold combo. Of course white, black, and the hues of blue found in denim are also neutrals that go with just about anything.
Colors that are a part of a "color family" also apply. So for instance, you can substitute pink with red and still be able to pull off the combos based on the color wheel (i.e. we see that blue and red form a right angle with each other–then in Elise Neal's outfit she wore fuchsia and cobalt blue).
You can also use the color wheel when coming up with color combinations for your makeup. It can help you decide which makeup color to wear so that you don't match your eyeshadow with your outfit. Check out how Rihanna paired gorgeous purple eyeshadow with her red frock:
And that's how it's done. Will you be rocking the color blocking trend this season?
Find a dress with blocking built in:
This season we've found quite a few dresses with the color blocking mixed in. It can't get easier than that! Check out this
Diane von Furstenberg Reara Two-Tone Dress
: [
VyneWorld
]
Steven Meisel / Courtesy of Prada
TREND ALERT!!! – COLOR BLOCKING
Aaaaah the colors, the grass, the readheads!! A fabulous and very Alice in Wonderland editorial photographed by Steven Meisel as originally published in VOGUE Italia 2004.
Courtesy of FGR
TREND ALERT!!! – COLOR BLOCKING
Dear Polyvore Community,
We have some exciting new updates for you today!
Introducing the Color Block Tool by Polyvore featuring a multicolor necklace
Color Block Tool
There's a new tool in the editor that lets you spice up your sets with colored blocks! Just click the "Colors" option to see popular palettes, like grays, earth tones, and brights. Drag a color block to the canvas, resize it, rotate it, and use it to build cool backgrounds, frames, and fillers. As you add items to your set, we'll automatically suggest additional colors that complement your set. You can also search for keywords like "water" and "love", which will return popular colors from ColourLovers that are associated with those themes. We hope this will be helpful for those of you who have already been clipping images of colored rectangles to use as backgrounds. Unlike clipped images, you can resize these blocks in all directions to create rectangular shapes without using the custom background tool.
TREND ALERT!!! – COLOR BLOCKING
Something that has really caught my attention this season is colour blocking trend. It is not a new trend as such but is definitely back with a big bang. Here I try to decode the trend and give my two cents on it. Since it's the first of it kinds article from my side, I hope it makes a fun read.
Time for some gyaan, please bear .
What is the colour blocking / Color Block?

Colour block fashion is one of the hottest new trends for the season. It combines the use of two or more blocks of colour in an ensemble. This could be for a top, bottom, tunic, a dress and even a handbag or shoes. Simply it means – creating an outfit by putting areas or blocks of solid color next to each other. It can include monotone, bright colours, muted colors, contrasting and complimentary colors. Clothes, shoes, handbags and accessories can all feature color block designs or can make up different blocks of color to be put together for a color block outfit.
The famous Lady Dior bag also follows the trend and a Marc Jacobs color blocked bag –
Color Blocked Jewellery –
And of course color blocked makeup
–
The Nail Color Blocking Trend 2011-2012 via
Trend Bloger
How do you bring to this new trend on your nails?
I started working with the polish 'Rock Baroque' Yves Saint Laurent. I must admit that it takes some concentration and practice but the following tips will certainly succeed!
What you need:
- Nail file
- File to the surface of your nail polish
- Basecoat (usually with a French manicure colorless)
- A colored nail polish on the line
- A pink nail polish
- Swab
- Nail Polish Remover
How do you go:
1. File your nails into a square shape
2. Apply a basecoat to
3. Bring the pink nail polish
4. Draw a line of about 4 mm with a different color nail polish
5. Remove the excess polish off with a cotton swab
6. Apply a top coat
And to test your guts, color blocked hair –
Coming back -

Why do you need to be careful while following the color block trend?
Since they often involve the use of bright colours or many different colours together, it is easy to go wrong with it. The best way to pair colour block trends whether it's for shoes, a tunic or a top is with other basic colours such as black, white, brown and gray. This way your colour block will pop out more and look more polished.
Why should you do the trend?
If you have been lapping up fashion news regularly, you will know how horribly 'in' it is. And if you still need another convincing reason to wear the trend. Here's it – Use it to hide flaws of your body. I have your full attention now, don't I? Women after all.

So what I was saying is, use it to hide flaws, as we all know dark colours have a slimming effect, so colour-block the winter paunch or those baby fatty arms with dark shades and keep the rest of your outfit light coloured. It really works.
Basically this is how it will work for your body –
A darker column of color down the torso will have a slimming effect and can easily be created by wearing a colored cardigan, jacket or blouse worn open. Generally a color blocked outfit will work best if you stick to the usual rules for your body shape. If you are pear shaped, opt for darker colors on the bottom half. If you are apple shaped avoid horizontal blocks of color around the stomach area but highlight legs with color blocks created by brightly colored tights. If you are hourglass, a color block around the waist is a great way of highlighting it and drawing attention to you womanly figure.
Just keep in mind the following points while wearing color blocks-
Don't be shy to experiment. Any color combination is fantastic if you can pull it off properly. Blue, green and orange sounds mad but will look oh-so-pretty.
Do not combine more than three to four colors. It's not that it doesn't look nice, but it looks very 'ramp'ish. Moreover more colors will keep cutting your body shape here and there making it a not so beautiful sight.
Choose what you want to color block and keep the rest of your look simple. For example, if you opt for a colorblocked bag, go easy on the clothes and shoes. You don't want to look like a Rubik cube, do you??
Never ever ever combine two color blocked items. This is the worst thing to do to this trend. No actually you can, its just that you will end up looking like the latest catalogue of Asian paints. :evilgrin:
In my opinion it is really fun trend to sport this summer. Firstly it gives us the opportunity to pair colors which we won't dare to combine together otherwise. Secondly what are summers without cheerful bright colors?? Gone is the season of muted warm shades. Its time to paint the town in all colors possible.
So, go on and have fun blocking colors. Do let us know how you plan to wear it.
Stay stylish. :*
TREND ALERT!!! – COLOR BLOCKING
As seen at
:
Gucci
, Jil Sander, Proenza Schouler, Prabal Gurung,
Rachel Roy
, Z Spoke,
Prada
, and
Diane von Furstenberg
.
Left to Right: Jil Sander, Diane von Furstenberg, Rachel Roy Spring/Summer 2011
Left to Right: Z Spoke, Gucci, Prada Spring/Summer 2011

How You Wear it:

Whip out that color wheel and get to coordinating! You can cop the trend by mixing solid colors or patterned prints. Have fun! Pair fuchsia with turquoise, blue with yellow, and plum with tangerine.
Take out some of the guesswork by purchasing pieces that already incorporate the trend:
TREND ALERT!!! – COLOR BLOCKING
The hottest trend right now in my opinion is color blocking. While this may not be a new trend, it is definitely coming back in a big way! From clothing to accessories to even beauty, color blocking seems to be everywhere and I definitely am loving it more and more! You can create an entire outfit mixing and matching different colors and look like you just stepped out of a fashion magazine, which is definitely a stylish plus! I thought I would share some of my favorite color block looks from all different aspects including fashion, beauty, and home decor! Happy Friday!
Have a stylish weekend!
So until next time… Live Stylishly
by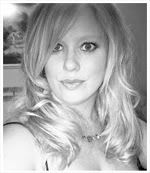 I believe glamour isn't about your looks or the size of your bank account, but it's a way of life and I'm constantly looking for ways to make my life more fun, exciting and glamorous! I hope you enjoy what you read and see here and if you do that you'll tell your friends!
Color blocking is a big trend for spring and summer as seen all over the Spring 2011 Ready to Wear runways! I suspect it will carry on right through the fall and winter months too! I'm not at all surprised, since many of us have been doing very basic color blocking ever since tights replaced panty hose as the main staple of winter fashion! Every time you throw on a blue shift with black tights, you're color blocking on a minor scale and you may have never known it!
Classic old school color blocking is coming back and it's bigger and brighter than ever! This trend is so simple, when aware of a few simple rules and it can be embraced on any budget, no matter how small! If you regularly have solid color separates in your wardrobe, it may not be necessary for you to spend any money at all to rock this trend!
Here are a few small rules to help make this trend oh so easy:
1. Keep textures to a minimum when color blocking. Too many colors alongside big ruffles, sequins or other textures might be just too much going on. If you must wear something textural, wear it on top.
2. For my taste, gold jewelry and accents are key to this trend. Color blocking just looks better with gold than it does with silver, though fashion is all about taking risks so it's your choice.
3. If you're not adventurous, or swear you look bad in color, try doing this trend with black & white, black & camel or camel & white.
4. If you're worried about a color flushing you out, wear that color on the bottom with shoes or pants and choose a more flattering color, black or white for the top.
5. Unless the combo is fairly simple (i.e. only 2 colors) keep jewelry and accessories simple. However, with the right look, this is a good chance to wear the funky jewelry you've been splurging on all year! Big turquoise jewelry or any other bold color will look especially fabulous with black & white or white & camel combos.
6. When wearing colored shoes as part of the ensemble, find shoes that are as rich in color as possible. This often has to do with the material they are made of. I find that suede and patent leather tend to be more vibrant than other materials and work best for this trend.
Let's start with the basics, shall we? If you're unsure of this trend, go simple. Invest in one of the many pieces available in stores right now that are already color blocked and pair with basics and simple jewelry. You don't have to be outlandish to wear this trend. The look below pairs a color blocked red & black top with all black and gold basics and a pair of red sunnies. Simple, right?
If you're a little more adventurous, but still unsure go for a 3 color look using black, white and a bright color. Still not too bold or difficult, but a little more fun! I think this is super chic and always appropriate! The ensemble below pairs classic black, white and yellow! Mix it up even further by wearing bright shoes and carrying a white clutch.
For those who feel even more adventurous, the next look is super easy to put together. I have paired 3 colors using a bright turquoise pair of shorts with a white top and accessorizing with all yellow.
Nude shoes are HUGE for spring and summer and they work so well with a lot of color blocking looks! This next look is super easy as well. Go for 2 colors, using one bold color like red and one lighter color like a pale yellow. Accessorize with nude shoes and gold jewelry, but don't be afraid of bright colored shades or a fun bag!
Bold on bold is not for the faint of heart! I think it can be difficult to pull off without looking like you're wearing a costume from Punky Brewster or Breakin II: Electric Boogaloo. However, this look can be super cute and fun for spring or summer. Pick 2 bold colors that compliment each other or are in the same family and mix it up. I would suggest green/orange, blue/red, yellow/blue or tuquoise/orange. The following works well too, using fuschia and purple and it's toned down a little by using different shades of the 2 colors. Notice the pants and scarf are a little lighter than the earrings or the shoes. Another way to break up the brightness would be to take a cue from Gucci Spring 2011 RTW and use gold as a separator with shoes, wide belts and jewelry.
For the extreme fashion forward, go all out! I recommend sticking to colors that are either true jewel tones or pastels, but not mixing the two when using this many shades. It's important that all the colors look like they came from the same section of the crayon box. When going this drastic with color blocking, it is definitely wise to keep your jewelry very small and basic. It's also important that the pieces you use are basic separates! The colors have enough going on, so having ruffles, embroidery or too much detailing of any kind would be extremely distracting and over the top.
I am super obsessed with this look! I've already invested in a bright orange bag and a pair of coral ballet flats for the spring! I'm on the look out for some bright trousers, shorts and skirts as well and I'm dying for heels in bright blue and some bright yellow espadrilles!
What do you think? Will you be color blocking this spring?


TREND ALERT!!! – COLOR BLOCKING

Perfect for a club appearance or even an event.
Ray Ban folding wayfarer sunglass
ray-ban.com
My name is Christelle Blanche and I am an aspiring celebrity wardobe stylist/PR. I am attending Miami Int'l Univ of Art & Design in Downtown Miami, FL and studying Fashion Merchandising. I will be graduating in 2012. I have very strong networking and social skills which will get me very far in the industry. I am currently interning as a creative stylist for thewebstermami.com, for more inquiries email me at: cblanche809@gmail.com

Tags: #fashiontrends, #colorblocking, #elle, #neoprep, #interiordesign, #nails, #bitchielife, #pinkjulep,#osochic, #vyneworld, #fashionbombdaily, #polyvore, #myhellobella,