Follow @sh_digest
Be the first in your friends to like it
WARNING: Certified Ass Clown Alert!!!
By
Ashley Strickland
, Special to
CNN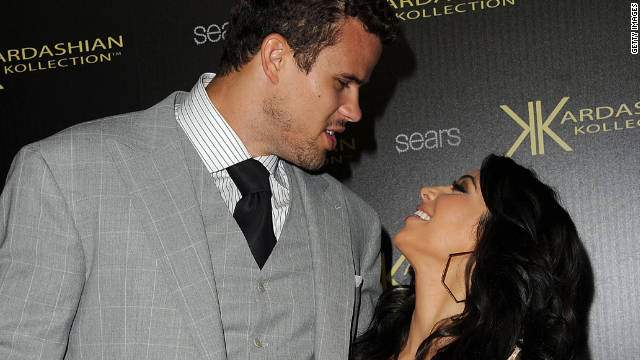 (CNN) — When Kim Kardashian announced her engagement to basketball player Kris Humphries, a public hype began that was only formerly rivaled by the royal wedding in April.
This heralded event was to be America's own version of the royal wedding, if only in terms of build-up and opulence. Now, 72 days later, the relationship has been given an equally public ending, the wedding fanfare forgotten and replaced with public humiliation.
Best Twitter Reactions To Kim Kardashian's Divorce
via Buzz Feed
Kim Kardashian Knocked Off More Handbags For Her Kollection
Kim Kardashian flew to Australia not only to "escape" media scrutiny following her announcement that she was divorcing her husband of 1728 hours, Kris Humphries: she also went there to launch her Kardashian Kollection handbag line. Which apparently includes the Kardashians' versions of some of the world's most knocked-off bags: Balenciaga's "Part Time," Chloé's "Marcie," and Foley + Corinna's "City Bag." Earlier this year, the Kardashian Kollection knocked off a well-known Botkier bag. In the graphic above, each Kardashian Kopy is on the left. Kim kapitalized on the konfusion between kopy and kreation by karrying an actual Balenciaga at her first Australian public appearance.
If there is only one thing the Kardashians are great at, it is faking it until they make it.
I am sure their tacky ripoff line fits in well at Sears, however, since it is being sold alongside bib overalls, camouflage jackets, and baseball caps with little LED lights built in, so you can see better in the crawl space under your house.
Klassy.
Sponsored By:
Tags:certified ass clown, Kim Kardashian, Kris Humphries, Occupy Hollywood, sham marriage, publicity stunts, fairytale divorce, kardashian sisters,